Made in collaboration with Mikkel Thuesen (text) and Laura Bisgaard Krogh (photo)

On a deserted road in Jutland, Denmark is a house with an unknown address. The authorities call the residence a "Safehouse", even though it most of all looks like an ordinary home.
It is a secure residence with surveillance cameras and tinted windows in the kitchen that faces the court. All with the purpose to protect a group of teenage girls, who have been living in the shadow of their family, who exposed them to threats, violence and suppression.
The girls are placed here because of honour-related conflicts. They did not know that concept, before they fled their families and moved into Safehouse Jylland. But they do know how it feels.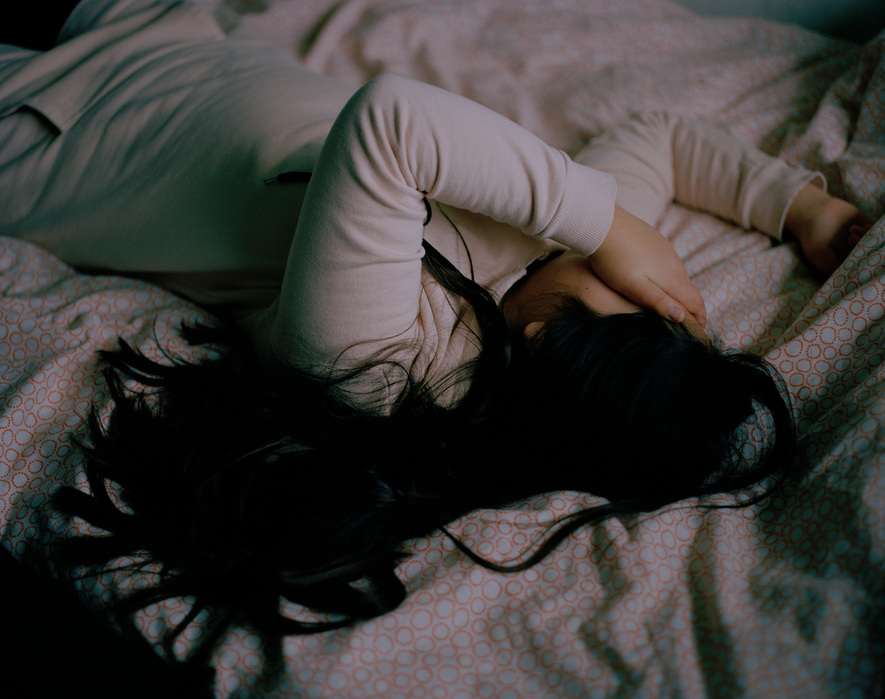 Sofia, 12 years old, in her room. She has been at Safehouse Jylland for more than a year and a half and arrived with her school bag as her only luggage. Sofia is the youngest in the house and the other honour-related girls look at her as a baby sister.
The residential youth workers in the house say that a lot of the girls arrive here with anxiety, insecurity and ambivalent feelings about their family, who hurt them, but who they still love and miss.
To Sofia this means that she suffers from nightly traumas. That is the reason behind why her room is closest to the adults' guardroom so that they can hear her during the night.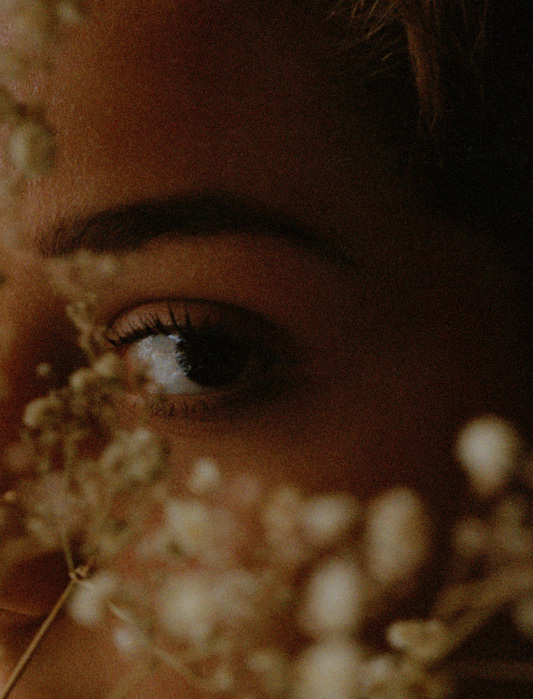 Malak, 15 years old, was born and raised in Syria but when the war broke out, her mother sent Malak to Denmark. She has been at Safehouse Jylland for more than two years. Since she arrived in Denmark in 2015 the Danish National Police have registered 907 reports of honour-related cases. Behind one of the reports is the reason why Malak lives at a safehouse and why her father and uncle are sentenced to deportation from Denmark.
Malak explains how they controlled her phone, about the incarceration in her room and the threat of having her head shaved because she flirted with a boy from her class. She explains that her uncle is massive and strikes hard when he is angry.
Jamila, 14 years old, has only been at Safehouse Jylland for a month. "I can't go outside without a responsible adult, I can't have a phone or go on social media. And I am not allowed to have any contact with my family," says Jamila.
For the first time in her life she hasn't seen her family for an entire month. Jamila's risk assessment has been classified as "high-risk" so she will not be seeing her family for the next year.
A year is a long time to be separated from her mom and siblings. But it is not those members of the family that puts her in danger. It is her father. She overheard him talking about a one way ticket to a home country she has never lived in.
On the wall in her room Malak made three kisses in red lipstick. She loves makeup. Among the lipsticks on her table lies her temporary residence permit and she recently found out that it expires in a couple of months.
In the picture on the residence permit she is wearing a headscarf. "It was for my father's sake", she explains. On her new residence permit she finally gets to decide how the picture is going to look. "I just want to look great", she says.
Malak is scared that the residence permit won't be approved and that the authorities deport her from Denmark with her father. The same man they removed her from.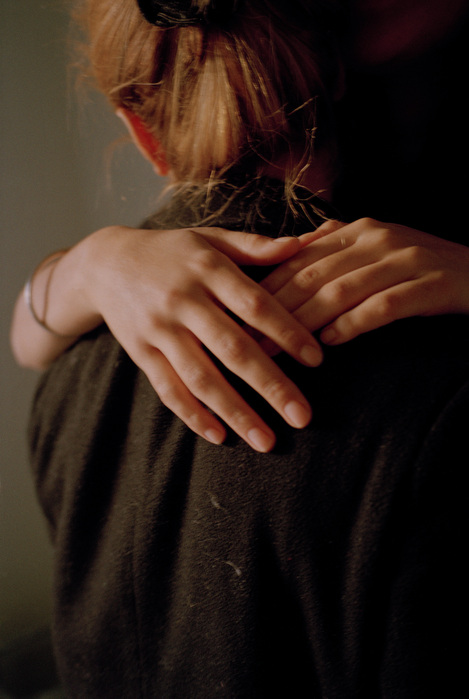 Amira and Malak embracing. Amira moves out of Safehouse Jylland in 14 days. She is both excited and a little scared to begin her next chapter. She feels that she is ready to move into her own apartment but she will miss her "sisters" at Safehouse Jylland. After four years of living in the house, it has become a home that is hard to say goodbye to.
Safehouse Jylland is one of five secure residences in Denmark that the authorities have approved for housing children and teenagers from minority groups who are in urgent need of protection because of honour-related conflicts.
It is important for Safehouse Jylland not to become an exit-program where the honour-related girls are removed and cut off from their family. Together with the authorities the residential youth workers try to establish a good-natured communication with the girls' families in the hope that the conflicts might be resolved.
Jamila wanders through the trees at dusk.
Jamila is especially happy when she is talking to the other girls in the house about her background. "We all kind of come from the same culture and carry the same things from our families. So we have something in common", she explains.
The purpose of a safehouse is twofold. First and foremost it ensures the safety of the honour-related girls. That involves a secret address, an evacuation plan and the possibility of code names. But guarding the girls is not enough. An equally important part of the placement in the safehouse is that the girls socialize with other teenagers and find their own identity after an upbringing with difficult conditions.
Amira and Sofia in Amira's room. During the weekdays the girls are not allowed to have a sleepover in each others rooms but in the weekend other rules apply and the two girls have decided to watch a movie, eat candy and have a slumber party in Amiras room.
Amira is not actually Sofia's older sister but she feels that way. "I instantly wanted to take care of her. A 10 year old girl should not be in a place like this", Amira explains. The two girls were up late last night talking about the "messy" thoughts in Sofias head that makes it hard for her to sleep.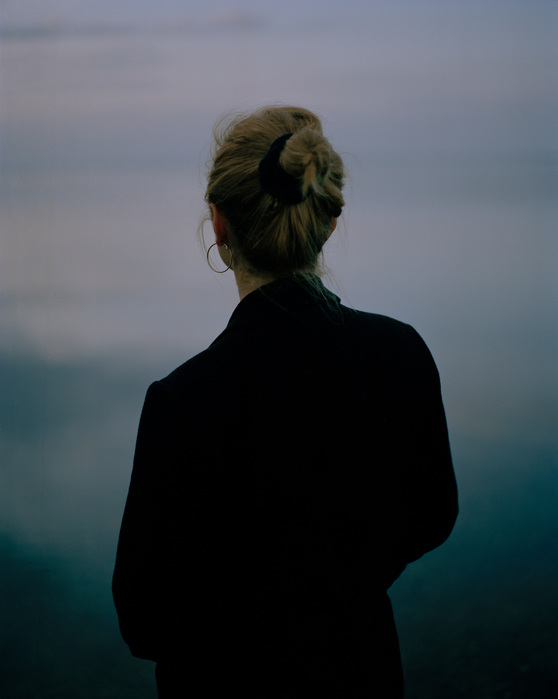 Malak is not angry at her culture or religion but at her father and uncle. "My mom is also a muslim and she only wants what is best for me".
At one point she was surrounded by doubt and the thought that everything that happened to her was her own fault. That she could have avoided everything, the violence and the control, had she just done as she was told.
"Sometimes when I can't sleep I wonder why it happened to me? I was just in love".